The Dimac Blue Star has the capability to shrink wrap in the following formats: Film only, film and pad, tray only and tray and film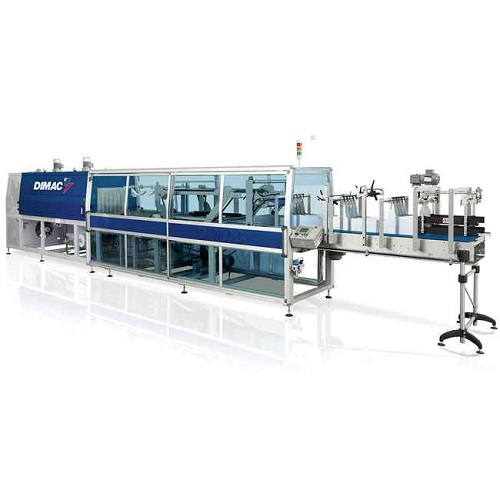 Dimac Blue Star
The Dimac Blue Star is designed to provide reliable, trouble free operation for medium speed production. The Dimac Blue Star is a 35 CPM machine.
Flexibility and ease of use make the Blue Star the perfect shrink-wrapping machine for users who have multiple change overs during a shift. The Blue Star Series is also available in a wide frame configuration "Blue Star Big" which allows for dual lane production at a capacity of 30 + 30 CPM.
The Robopac promise of providing "Innovation Driven by Value" assures that the Green Star is equipped with the latest technology available in this range of equipment.
Capacity/Speed (Packs Per Min): 20-60ppm
Formats: Film only, film and pad, tray only and tray and film
Ships from Lawrenceville, GA