The StraPack Akebono OB-360N is a high-speed paper and film tape banding machine for use in a variety of food and non-food industries including printing & graphics, banking, snack food, beauty, pharmaceutical and other packaging applications. Part of Gordian's portable packaging equipment range, the OB-360N is the evolution of the popular OB-360 which has been re-designed to facilitate maintenance, be more efficient and easier to operate. The OB-360N runs 1-1/8 in. wide paper or plastic film. For high volume applications, the optional dispenser is ideal.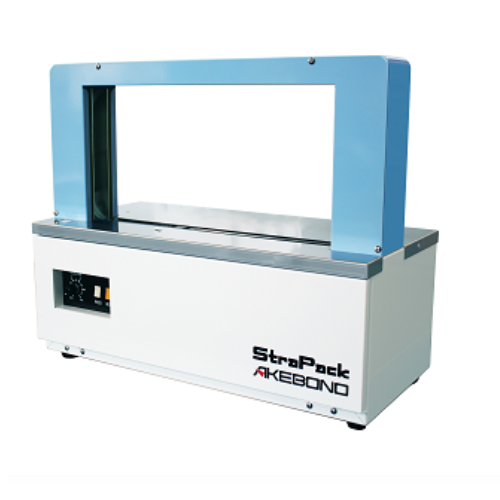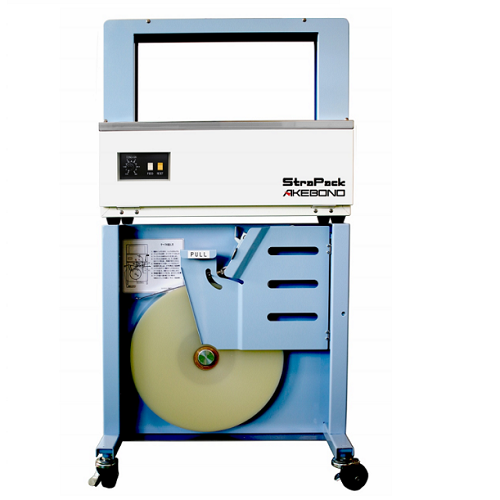 OB-360N
Up to 30 cycles per minute. Soft or elastic bundles can be banded without sacrificing the speed.
Tension is easily adjustable, with a volume dial, from approx. 1 - 13.5lbsf to accommodate various applications.
Improved sealing/heater design helps achieve an even melting and seamless seal eliminating curled, folded or peeling tape edges.
Standard Specifications (Arch size 16-3/4 in. wide x 8-5/8 in. high)
Width is 22-1/2 in.
Height is 19-1/4 in.
Depth is 11-1/8 in.
Weight is 56-1/4 lbs.
Table Height is 9-1/4 in.
Minimum Package Size is 1-1/8 in. wide x 3/8 in. high
Ships from Union City, CA