Introducing the new iQ-400, StraPack's new semi-automatic strapping machine with dual tension mode. This allows for a wide variety of applications with just a flick of a switch. The standard iQ-400 has sturdy, steel legs. The iQ-400TC has the side and rear panels.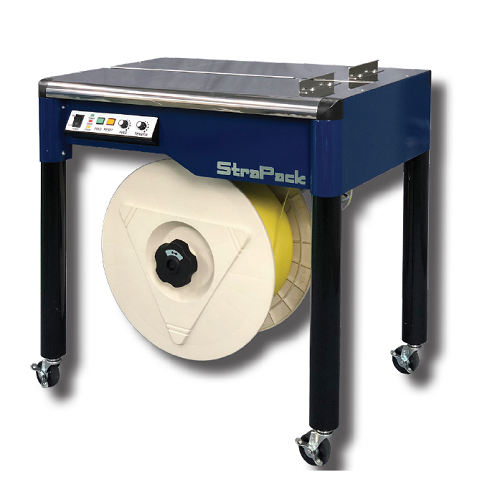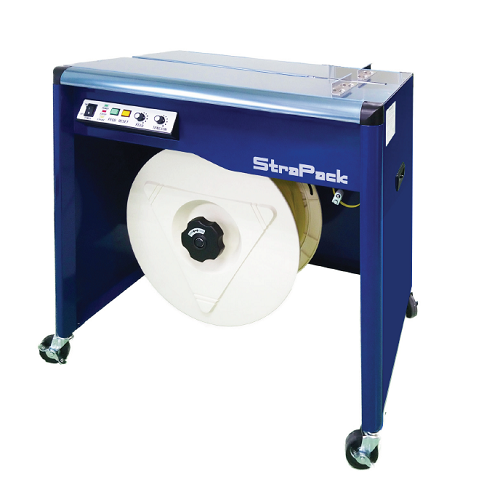 iQ-400 & iQ-400TC
The iQ-400 is a durable and heavy-duty strapping machine designed to withstand various harsh environments.
The iQ-400 is yet amazingly quiet to operate and well suited for office use also.
The iQ-400 has less moving parts, which makes it easy to maintain and keeps the operation cost low.
All electric parts are arranged in one side of the machine, enclosed in the cabinet, for easy maintenance and protection of crucial parts.
The torque tension mode is suitable for stronger tension or to strap compressible packages, while the stroke tension mode is best for soft tension or quick operation.
Width is 30-11/16 in.
Height is 30-9/16 in.(with work guide)
Depth is 22-7/16 in.
Weight is 100 lbs.
Table Height is 29-5/8 in.
Minimum Package Size is W 3-7/8 X H 1-1/8 in.
Joint is Heat seal polypropylene
Strap Widths are 1/4,3/8,1/2 (5/8) in.
Ships from Danville, IL
The iQ-400 is normally in stock, please call for confirmation