Introducing StraPack's new line of strapping machine, the SQ-800 with brushless DC motor. The SQ-800 provides better efficiency without compromising the reliability of the legendary RQ-8x. Standard strapping rate is 1.1 sec = 55 straps/min, even when a tension is applied. The machine is ready to operate in less than 25 seconds, contributing to increased packaging line efficiencies. The SQ-800 comes in a variety of arch sizes. Adjustable table height and foot bar are popular options.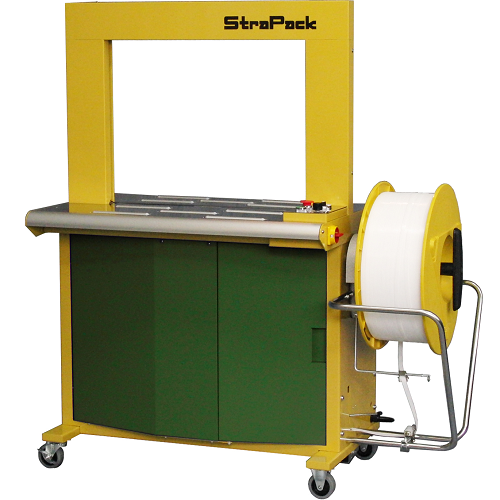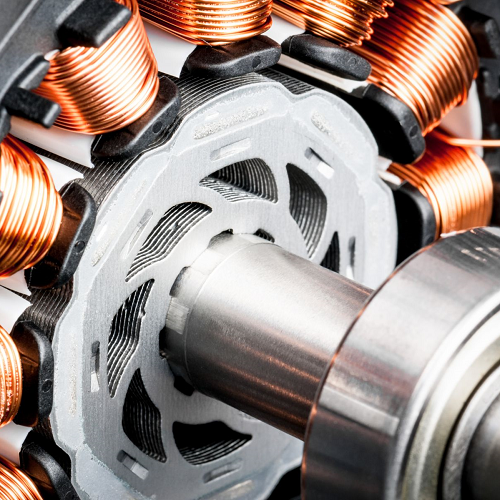 SQ-800
Using the DC motor for the Cam Shaft eliminates the need for clutch, brake, V-belt (A type), FR roller, driven micro-V belt, and back tension. This means less moving parts and less maintenance cost. The self-lubricating design also reduces wear and tear and increases operational life
At standard speed, the DC motor allows the rollers to run only during feeding and reversing. This reduces strap dust, which in turn, reduces dust build up.
The SQ-800 offers different modes of tensioning system which can be selected according to the application requirements. A wide range of tension is available via a digitally controlled tension dial. Tension capability is up to 80kgf or 176lbf (equivalent of 150mm or 6" stroke). Unlike many other machines in the market, tension does not compromise the cycle speed.
Standard Specifications (Arch size 25" wide x 20" high)
Width is 49-3/8 in.
Height is 55-1/4 to 59-3/8 in.
Depth is 24 in.
Weight is 322 lbs.
Table Height is 31-1/4 to 35-3/8 in.
Minimum Package Size is 3-7/8 in. wide x 1-1/8 in. high
Joint is Heat Seal Polypropylene
Strap Widths are 1/4,3/8,1/2 in.
Strap Tension is 176 lbf
Ships from Union City, CA
Many arch sizes are stocked in CA