The Genesis HS 50 is an automatic rotary ring style stretch wrapper designed to provide a rugged, flexible and high capacity automatic stretch wrapping solution.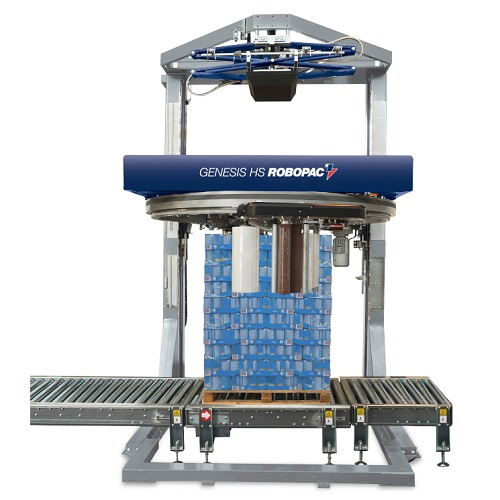 Genesis HS 50
The Genesis HS 50 features a unique structural design which allows for easy integration into existing production lines. The Genesis HS 50 is a 50 RPM machine that is capable of reaching up to 100 pallet loads per hour.
This machine is available with many useful options like: 30" Film Carriage, Roping, Top Cover Placement, Top Pressure Hold Down, Pallet Lifter, Auto Corner Board Placement and R-Connect®.
If you are looking to increase productivity and lower TCO, the Genesis HS 50 is the right stretch wrapping machine for you.
Production Speed: 100 LPH
RPM: 50
Max Load Dimensions (W x H): 44" X 52"
Wrapping Menus: 16
Warranty: 3 Years
Ships from Lawrenceville, GA