The new range of TC series shrink wrapping and case packing machines is the line of Prasmatic solutions for medium and high speed productions in end line packaging.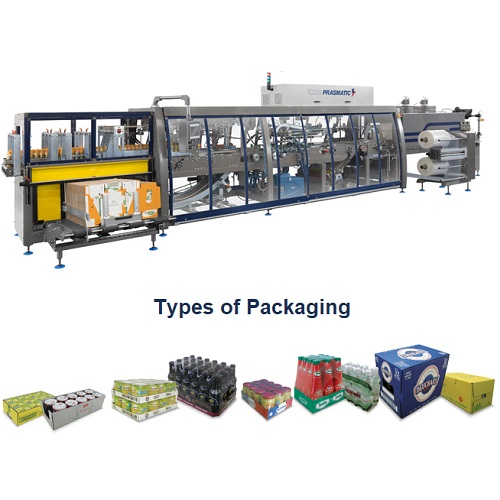 Prasmatic TC Series
External Blanks Magazine - Developed and created to operate with the maximum comfort, the elevated ergonomics make it possible to load the blanks quickly and easily. The new structure set up orthogonally to the machine provides a great loading capacity and simplified adjustments. Based on the production speed it is possible to choose between various capacity configurations (single and double versions).
Electronic Product Separation - Continuous separation system with electronic control for medium and high speed. Product separation is carried out through a double pair of teeth, with infeed between the products from the bottom. It is very easy to make adjustments during format changes to change the product size.
Prodcut Wrapping Unit - Particularly suitable for high speeds or for products with an irregular shape with low stability, this device is controlled with a brushless motor and a linear guide with the function of guaranteeing correct and precise coupling of the product with the blank.
Capacity/Speed (Packs Per Min): 35-85 PPM
Format Options: Film Only, Flat Layer and Film, Tray and Film, Standard Tray+Full Height, Wrap Around Carton
Ships from Lawrenceville, GA