Semi-automatic fixed format taping machines for low boxes.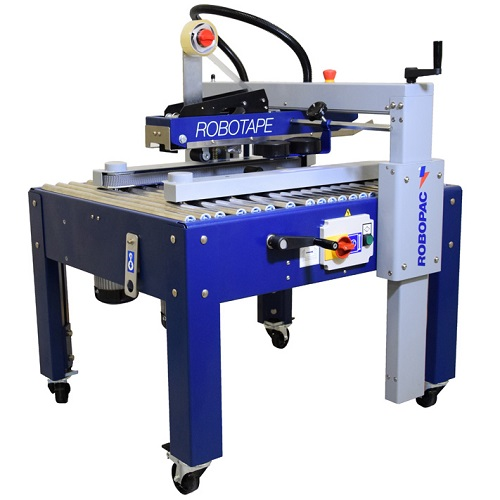 Robotape 50 ME
TAPING HEAD 50 ME LH - A taping head for 1 to 1.5 inch width tape is available.
MOTORIZED SIDE BELT CONVEYORS ME LH - The motorized side gripping belt conveyors ensure a constant mesh on the products.
MANUAL ADJUSTMENT OF DIMENSIONS - You can adjust manually height and width of conveyors.
Infeed Speed: 72' per minute
Tape Width: 1" - 1.5"
Minimum Box Dimensions (LxWxH): 4" x 3" x 2"
Maximum Box Dimensions(LxWxH): Unlimited x 19.5" x 19.5"
Ships from Lawrenceville, GA