The Rotoplat 3000 HD is an automatic turntable style stretch wrapper designed to provide a rugged, compact, high capacity automatic stretch wrapping solution.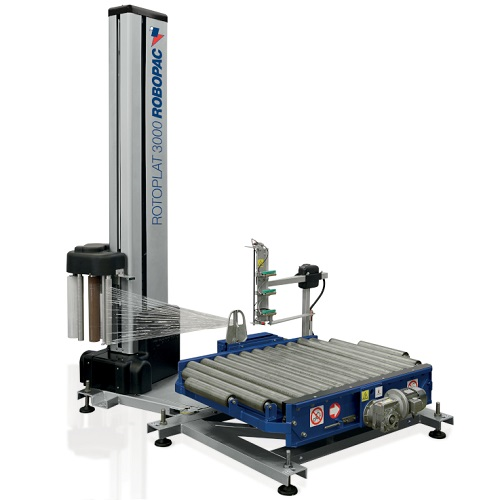 Rotoplat 3000 HD
This machine is available with many useful options like: 30" Film Carriage, Roping, Top Cover Placement, Top Pressure Hold Down and R-Connect®.
If you are looking to increase productivity and lower TCO, the Rotoplat 3000 HD is the right stretch wrapping machine for you.
Strategic Film Placement allows you to place film exactly where it has the most impact on load stability and containment.
Production Speed: 44 LPH
Load Height: 20" - 80"
Max Load Dimensions (W x H): 40" X 48"
Pre-Stretch: Multi Level Variable 0-400%
Standard Film Width: 20" or 30"
Warranty: 3 Years
Ships from Lawrenceville, GA