Perfect for heavy and unstable loads. Save time and increase productivity with the automatic cut, clamp and spreading system (CS) which keeps your operator on the fork truck.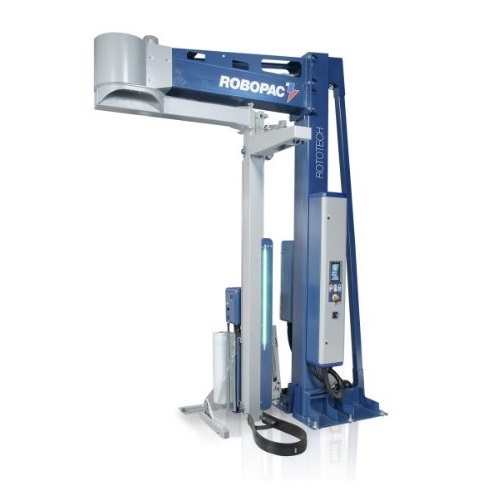 Rototech 708 CS
The Rototech with CUBE Technology will reduce your film usage by 30% to 55%, improve your load containment and reduce potential product damage. This ensures that your product reaches your customer in "as-made" condition by maintaining proper wrapping standards.
Our Heavy Duty Cut, Clamp and Spread System can save you an average of two (2) minutes of labor per load. For the average customer, this translates to $60,000 in labor savings!
Production Speed: Up to 40 LPH
Wrap Arm Speed: 12 RPM
Rotary Arm Drive: 1 HP VAC
12 programmable wrapping menus
Maximum Load Dimensions: 55" W x 55" L x 80" H
Maximum Load Weight: Unlimited
Warranty: 1 Year
Ships from Lawrenceville, GA