Ideal for processing, wet or cold operations.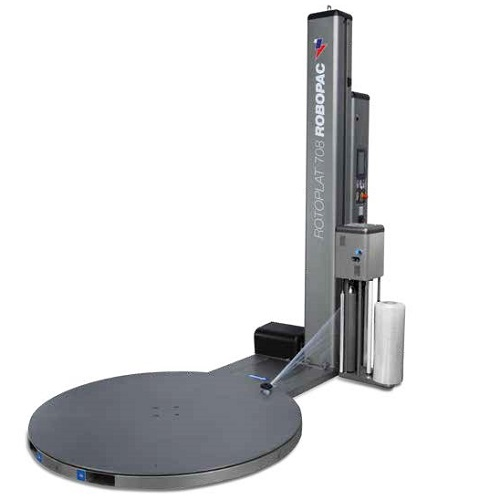 Stainless Steel Rotoplat 708
The Rotoplat 708's patented roll carriage design combined with the ultimate flexibility of CUBE Technology allows you to wrap any load with any film with complete confidence. The Multi-Level Variable Containment is optimized at each level. Containment force is adjustable up to nine (9) times on each load.
CUBE Technology will reduce your film usage by 30% – 55% over currently available competitive stretch wrapping systems. It will also improve your load containment and reduce potential product damage. This ensures that your product reaches your customer in "as-made" condition by maintaining proper wrapping standards.
Production Speed: Up to 30 LPH
Turntable Speed: 5 – 12 RPM
Turntable Drive: 1 HP VAC
Turntable Size: 65" Diameter
Maximum Load Height: 110"
Maximum Load Weight: 4400 lbs
Warranty: 5 Years
Ships from Lawrenceville, GA