The Superbox is an automatic case erector machine that makes square cases that don't jam. The Superbox high output case erecting retrieves the cardboard blanks, opens, folds and forms the boxes and then seals the bottom with tape. Three versions are available: Superbox 544, 545 and 645.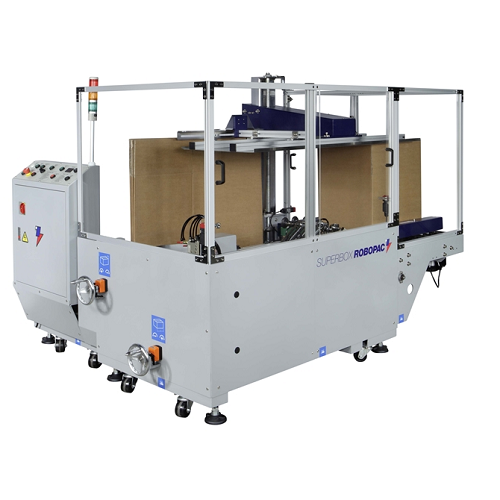 Superbox
Motorized Side Belt Conveyors - The motorized side gripping belt conveyors ensure a constant mesh on the products.
Manual Adjustment of Dimensions - Format changeovers are easily done using 5 handwheels and adjusting the strikes in the blanks magazine and the position of the suction caps.
Rates: Variable to satisfy all applications.
Products: Rectangular cartons of many different sizes.
Ships from Lawrenceville, GA